2007 3.6 V6 FSI SE, Coil Springs
Discussion Starter
·
#1
·
Hi all,
As the title hints at, this is regarding that Touareg that was customised by ProSpeed back in 2012..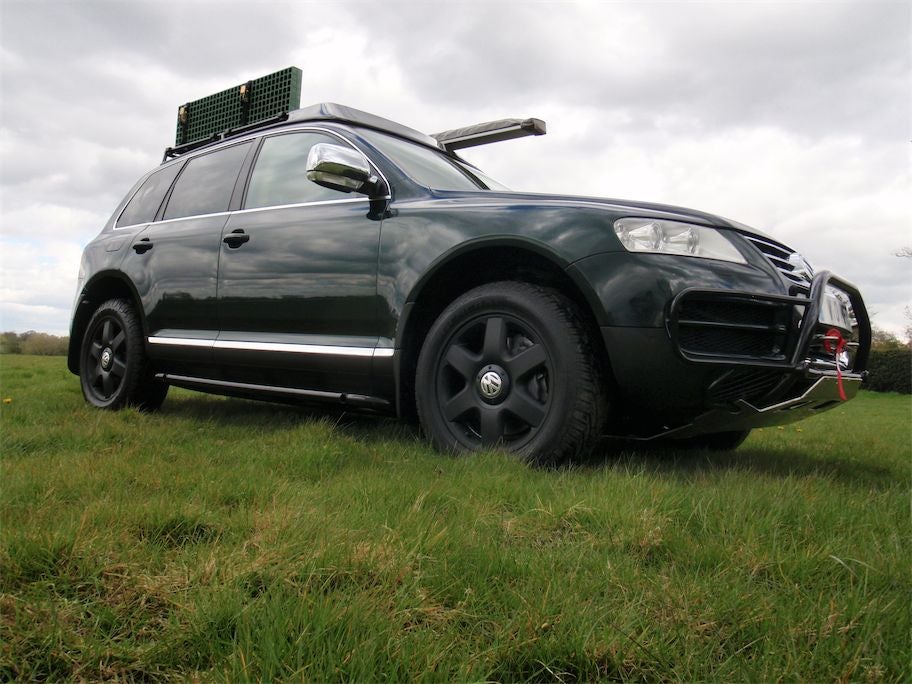 Hey, To comply with forum rules I have started a new thread. By now I suspect many of you will have found our website, had a look through our gallery and news feed and found the new range of Touareg parts we have designed and manufactured. What do you think!? More information will be up on...
www.clubtouareg.com
I have been on the hunt for some under-body protection for my Touareg and in my searches, I decided to reach out to ProSpeed and see if they still made anything for the Touareg. It turns out that was a bespoke job by the then-owner of that vehicle. Long story short, ProSpeed recently got back in touch with me as would you believe, they have had all the kit back and wanted to see if I was interested.. which I am. This is where I would like some feedback from you guys. The set-up as far as I can tell includes the following;
Kevlar fuel tank protetion
Rock sliders
Front bumper and hidden winch mount
Full underbody skid plate, including rear diff guard
Roof rack
Roof access ladder for the tailgate
Heavy duty tow hitch, like the ones you get on the back of a defender.
My understanding is that the roof rack is no use as it is off the first gen Touareg and mine is a facelift so has the roof bars rather than the channels. Are there any other differences that would make any of this not suitable?
They are really looking at selling it all on in one lot but may consider splitting it up. So my big question would be, in your collective opinion, what would you value this at, taking into consideration that it is 10 years old at least, albeit a bespoke, one-off product.
Thanks