Discussion Starter
·
#1
·
Finally after almost nine months of waiting "it" arrived, and after a lot of trouble as you can see in another "string" it suddently appeared as I wanted it to be.
You all know what a Touareg looks like so therefore I will try to show you, the tricks and turns we have to do in Denmark, in order to satisfy "the taxman". The Touareg I will show you now has the cost of 44.500 pound sterling, if the backseat was in you just multiply by two.
First of all our Beauceron dog called "Samson" (it is French and the breed is the original father of the German Shephard and part of the Doberman says hello and welcome: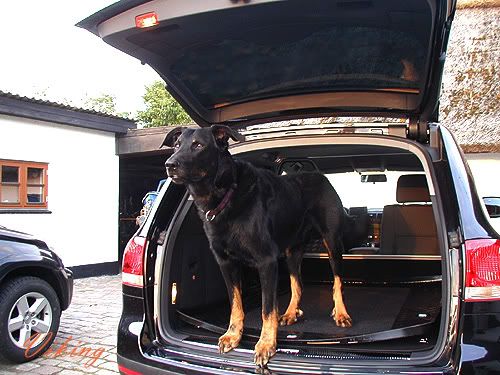 And Yes "The nose" you can see is my wife's RAV 4
The next picture is for Pilgrim who wanted to see the VDO display, it is mounted in the air intake but in a way so it doesn'nt irritate the "airsupply", but it irritates the little topcompartment so it is a bit difficult to open, it gets "stuck" in a way, but perhaps a little silicone lubricant will help: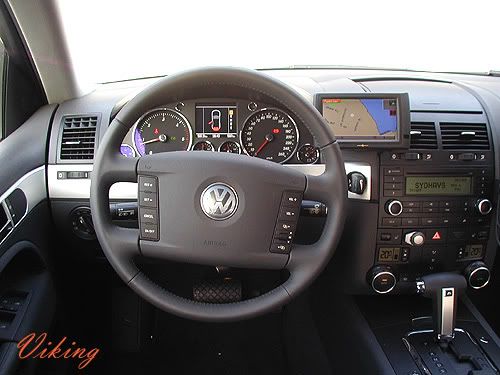 Here You see it from the side:
Here we take a look from the back, I have taken everything out, and wrapped up the sound insulation:
Here You see the "secret" compartment made for hunting "guns" right behind the driving seat:
Now this room can be used for other things than guns...this is for You Buster..Beers..notice the gassprings that holds the lid open:
We close the lid and apply the carpet:
On top of that we apply a rubberplastic thing of poor quality which VW charged me 136 pound sterling for (I had not seen it)..but..but..it will work, the nose of the blue boat is a 16 feet thing we bought (not second hand but perhaps fifty hand, we use for fishing, we live 0,4 mile from the Baltic Sea (or what ever you name it):
Let us have a look from the outside, eventhoug You are superfamiliar with this vehicle this is from the Viking yard
:
What i really want you to see on the pictures is the very dark windows, and the superunoriginal (cheap)18" wheels with Michelin 255 Pilote on. The original 17" wheels is in my carport with Continental 235 wintertyres on.
Have a look: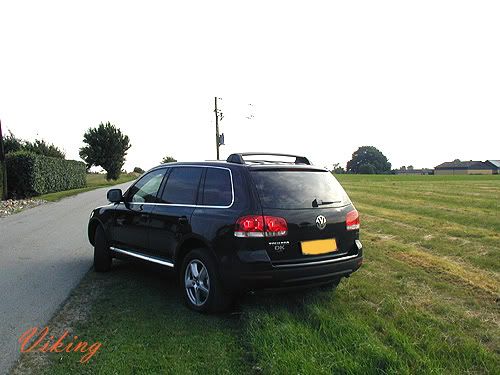 I hope this works
Kind regards to you all
Viking